The Harvest Table Pure Whey Powder 900g
R735.00
No Deposit. Only
R

367.50
on your next two paycheques. Interest free.
Learn More.
(In stock)
Whey protein is a premium source of protein. It is rapidly digested by the body allowing fast absorption of its nutritional benefits into the blood stream and muscles. Our whey concentrate is sourced from grass-fed cattle raised in the clean pastures of New Zealand.
Whey Concentrate is the best and least processed form of whey protein because it contains low levels of fat and cholesterol, and higher levels of bioactive compounds in the form of lactose. Because it's minimally processed, it retains the health-promoting nutrients that are found naturally in whey. You may even find that whey protein concentrate has a more satisfying flavor than other types of whey protein, which is due to its lactose and fat content.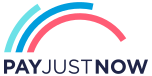 Pay over 3 EQUAL zero-interest instalments of R245.00 with PayJustNow.
Find out how...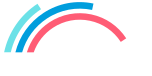 PayJustNow is a simple, easy-to-use payment system.
Here's how it works:
PayJustNow allows you to pay for your purchase over 3 equal, zero interest instalments. You'll pay one instalment at the time of purchase, the next at the beginning of the following month and the last one a month thereafter.
#zerointerest

Step 1:
Browse your favourite online stores and proceed to check-out.

Step 2:
Choose PayJustNow as your payment method.

Step 3:
Create your account as easily as if your eyes were shut (though we'd recommend you keep them open).

Step 4:
Complete your purchase and whoop for joy!

A valid RSA ID document

To be over 18 years old

An email address

A SA Bank issued debit or credit card
In stock
Pure Whey Powder Concentrate. Grass-Fed sourced from New Zealand.
Brand
The Harvest Table
At The Harvest Table we believe that ancient wisdom can be used to guide the lifestyle choices that we make today and that returning to some of the ancient traditions can be exceptionally beneficial. Bone Broth is an example of a simple stock that was slowly brewed over a number of days to ensure that all of the beneficial nutrients were removed from the bones and marrow. This process gives a nutritional depth to the final product that is absent from modern-day stock powders. Modern-day lifestyles are often so busy that many of us tend to make repetitive food choices thereby missing nutrients that may be available to us if we chose a wider range of foods to consume.