Truefood Erythritol 400g
R95.00
No Deposit. Only
R

47.50
on your next two paycheques. Interest free.
Learn More.
(In stock)
Truefood Erythritol powder is a s zero-kilo-joule sweetener that has the same taste as cane sugar but with much fewer calories. Erythritol is a type of sugar alcohol that our bodies are unable to break down, as a result the sugar goes through the system without causing harmful metabolic disruptions like blood sugar spikes and it won't affect your body's cholesterol levels. If you're on a sugar-restricted diet, or following a low-carb Banting eating plan, this low-calorie sweetener is the ideal sugar alternative.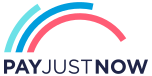 Pay over 3 EQUAL zero-interest instalments of R31.67 with PayJustNow.
Find out how...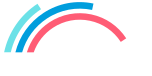 PayJustNow is a simple, easy-to-use payment system.
Here's how it works:
PayJustNow allows you to pay for your purchase over 3 equal, zero interest instalments. You'll pay one instalment at the time of purchase, the next at the beginning of the following month and the last one a month thereafter.
#zerointerest

Step 1:
Browse your favourite online stores and proceed to check-out.

Step 2:
Choose PayJustNow as your payment method.

Step 3:
Create your account as easily as if your eyes were shut (though we'd recommend you keep them open).

Step 4:
Complete your purchase and whoop for joy!

A valid RSA ID document

To be over 18 years old

An email address

A SA Bank issued debit or credit card
In stock
Description
Ingredients
Erythritol powder
Product of China – Packed in South Africa
Brand
Brand
Truefood
Truefood offers a large range of must-have pantry essentials. Truefood is real, good food, with simple branding, down-to-earth packaging and well-priced product lines. With over 100 products in the range, Truefood offers both conventional and certified organic ranges of all those basic pantry essentials such as legumes, seeds, flours and grains. The distinctive green badge, 'I AM ORGANIC', sets the organic range apart from Truefood's conventional pantry lines and includes customer favourites such as gluten-free oats, chia and chick-peas, and mealie meal – a first for the SA market. These products are all certified organic, carrying the official stamp of BCS Oko, Europe's leading certifier of organic foods. From farm to shelf they have been independently checked and approved according to EU organic standards (way stricter than American standards!) SIMPLE, PRACTICAL PACKAGING All pantry essentials are packed in the Truefood distinctive kraft paper window pouches with easy-to-close zip-locks. The standard pack size is 400g, with popular products being available in 1kg packs. In addition, virtually the entire organic range (as well as conventional) is certified kosher too.