Phyto-Force Constipation Tincture
R155.00
No Deposit. Only
R

77.50
on your next two paycheques. Interest free.
Learn More.
(In stock)
To assist with constipation, contains the herbs Sacred bark, Barberry, Dandelion, Rosehip and Aloe, all of which are herbs that help to regulate bowel movements.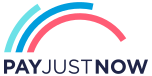 Pay over 3 EQUAL zero-interest instalments of R51.67 with PayJustNow.
Find out how...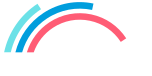 PayJustNow is a simple, easy-to-use payment system.
Here's how it works:
PayJustNow allows you to pay for your purchase over 3 equal, zero interest instalments. You'll pay one instalment at the time of purchase, the next at the beginning of the following month and the last one a month thereafter.
#zerointerest

Step 1:
Browse your favourite online stores and proceed to check-out.

Step 2:
Choose PayJustNow as your payment method.

Step 3:
Create your account as easily as if your eyes were shut (though we'd recommend you keep them open).

Step 4:
Complete your purchase and whoop for joy!

A valid RSA ID document

To be over 18 years old

An email address

A SA Bank issued debit or credit card
In stock
Brand
Phyto-Force
At Phyto-Force Herbal Laboratories we specialise in producing the finest quality herbal extracts and remedies to treat what ails you. Our name is as natural as our products and comes from the Greek word phyton which means 'plant'. We know nature and trust in its abilities, you should too. All of our medicinal plants are sourced from their home country through highly respected and qualified sources. No herbicides, pesticides, fertilisers or colourants are used to ensure our remedies remain the way nature intended them. Herbal Medicines are so widely used because when the whole plant is utilised in a remedy it not only contains the properties that heal but also the ability to counteract any side effects. This is why natural medicine is seen to be much safer than conventional medicines. All Phyto-Force and Bio-Logic remedies are produced according to the high standards set by the British Pharmacopoeia and the Phytotherapeutic Materia Medica.