Kaizen Healthcare Immuboost NAC (N-Acetyl Cysteine)
R320.00
No Deposit. Only
R

160.00
on your next two paycheques. Interest free.
Learn More.
(In stock)
Uncover the benefits of N-acetyl cysteine (NAC)
N-acetyl cysteine (NAC) is a supplement form of cysteine.
N-acetyl cysteine (NAC) is used by the body to build antioxidants.
The human body uses cysteine to produce the antioxidant glutathione and the amino acid taurine.
Cysteine also plays a role in the communication between immune system cells.
As an antioxidant, NAC helps replenish glutathione levels in your lungs and reduces inflammation in your bronchial tubes and lung tissue.
By thinning mucus in your bronchial tubes and boosting glutathione levels, NAC may help decrease the severity and frequency of wheezing, coughing, and respiratory attacks.
NAC can also boost the immune system, suppress viral replication, and reduce inflammation.
Anti-Virus Functions of NAC
Immune-Modulating Properties of NAC
NAC Can Reduce the Incidence of Pneumonia
Improve Lung Function
Thins Mucus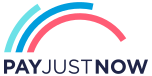 Pay over 3 EQUAL zero-interest instalments of R106.67 with PayJustNow.
Find out how...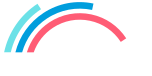 PayJustNow is a simple, easy-to-use payment system.
Here's how it works:
PayJustNow allows you to pay for your purchase over 3 equal, zero interest instalments. You'll pay one instalment at the time of purchase, the next at the beginning of the following month and the last one a month thereafter.
#zerointerest

Step 1:
Browse your favourite online stores and proceed to check-out.

Step 2:
Choose PayJustNow as your payment method.

Step 3:
Create your account as easily as if your eyes were shut (though we'd recommend you keep them open).

Step 4:
Complete your purchase and whoop for joy!

A valid RSA ID document

To be over 18 years old

An email address

A SA Bank issued debit or credit card
In stock
60 capsules:
400mg N-Acetyl Cysteine (NAC)
Dosage:
1 Capsule twice daily on empty stomach
Brand
Kaizen Healthcare
We at Kaizen Healthcare, envision a evolutionary healthcare service to the market, healthcare practitioners & patients who require quality products at affordable pricing. We strive to bring transformation into the lives of the many communities in South Africa, to which our nation requires a unique company that can bring innovation, to patients who need care, and helping hands the most. Evolving health care systems require a robust grip, in steering the industry into new economic voyage, whereby our vision for the future is gearing up into sourcing and partnering with companies who share the same vision. We aim to grow our financial footprint, to sustain and expand in our manufacturing site, creating job opportunities in our nation along with local manufacturing, by educating, upskilling staff and driving our goal of quality healthcare services. Kaizen family is resilient, motivated and understands the value of hard work, and adaptability in South Africa's dynamic health care system.