Nature's Choice Bowel Flush
R79.95
No Deposit. Only
R

39.98
on your next two paycheques. Interest free.
Learn More.
(Out of stock)
Senna contains compounds that work as a laxative by smoothing the colon wall muscles. Psyllium husks are a very high natural source of fibre. Both encourage a powerful cleansing of the colon and digestive system. As a result, the body may notice increased energy, improved absorption of vitamins and nutrients, improved concentration and weight loss.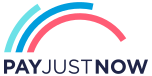 Pay over 3 EQUAL zero-interest instalments of R26.65 with PayJustNow.
Find out how...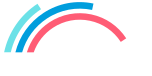 PayJustNow is a simple, easy-to-use payment system.
Here's how it works:
PayJustNow allows you to pay for your purchase over 3 equal, zero interest instalments. You'll pay one instalment at the time of purchase, the next at the beginning of the following month and the last one a month thereafter.
#zerointerest

Step 1:
Browse your favourite online stores and proceed to check-out.

Step 2:
Choose PayJustNow as your payment method.

Step 3:
Create your account as easily as if your eyes were shut (though we'd recommend you keep them open).

Step 4:
Complete your purchase and whoop for joy!

A valid RSA ID document

To be over 18 years old

An email address

A SA Bank issued debit or credit card
Out of stock
Join the Waitlist
Join the Waitlist and we will inform you when the product arrives in stock.
Ingredients: Psyllium husk (80%), Senna leaf (20%).
Brand
Nature's Choice
ature's Choice traces its roots back to 1985 when the company was founded as the retail arm of the Natural Health Foundation. We strive tirelessly to harvest the basic purity in the way that it was intended, to produce foods that are nourishing, uncompromised and unerringly pure. It is our duty to respect this natural order and to work with the earth, as we are a part of it and our bodies are designed to derive their full potential from it. Our Vision is to be the standard bearers and benchmark of an infinitely healthier way of living because we believe that "the right thing will prevail', always. So much can be done and so much can be prevented and cured by adhering to this basic law of the land.