Solgar Gentle Iron
R290.00
No Deposit. Only
R

145.00
on your next two paycheques. Interest free.
Learn More.
(In stock)
Highly absorbable unique form of iron
Useful for those with a restricted diet such as Vegans and Vegetarians
Gentle on the stomach / Ideal for sensitive stomachs
Reduces constipating effects (common effect of standard iron supplements)
Vegan, Vegetarian, Kosher
Solgar Gentle Iron 20 mg is ideal for those who find traditional iron supplements difficult to take and/or may cause bloating, constipation and digestive issues. Solgar's formula contains iron bisglycinate, a form of iron which is tolerated well by sensitive stomachs.
Iron is a key mineral and essential nutrient, required by the body for many different biological functions. We should be able to achieve healthy levels of iron by consuming a normal healthy diet consisting of foods such as red meat, pulses, nuts, eggs, grains and leafy vegetables. However, there are times, particularly with those on restricted diets, such as Vegetarians, when we may need some additional support. Getting enough iron has been shown to reduce tiredness and fatigue and support healthy energy levels, something many are seeking due to modern lifestyles and natural aging. Iron also helps carry oxygen around the body to our active cells and tissues. In this way, iron contributes to normal cognitive function, normal energy-levels and supports a healthy immune system.
Unfortunately, Iron can be quite harsh on the intestinal system so Solgar ® introduced Solgar ® Gentle Iron, which contains iron in bisglycinate form. This form is easy to absorb and gentle on the stomach.
Solgar ® Gentle Iron – Iron Bisglycinate capsules are Kosher and suitable for Vegans and Vegetarians. 1 tablet a day provides 20 mg of iron in ferrous bisglycinate form, equalling 143% of the Nutrient Reference Values. Taking 1 capsule a day will contribute to:
• Normal cognitive function
• Normal energy-yielding metabolism
• Normal formation of red blood cells and haemoglobin
• Normal oxygen transport in the body
• Normal function of the immune system
• Reduction of tiredness and fatigue
• The process of cell division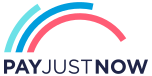 Pay over 3 EQUAL zero-interest instalments of R96.67 with PayJustNow.
Find out how...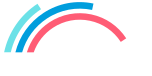 PayJustNow is a simple, easy-to-use payment system.
Here's how it works:
PayJustNow allows you to pay for your purchase over 3 equal, zero interest instalments. You'll pay one instalment at the time of purchase, the next at the beginning of the following month and the last one a month thereafter.
#zerointerest

Step 1:
Browse your favourite online stores and proceed to check-out.

Step 2:
Choose PayJustNow as your payment method.

Step 3:
Create your account as easily as if your eyes were shut (though we'd recommend you keep them open).

Step 4:
Complete your purchase and whoop for joy!

A valid RSA ID document

To be over 18 years old

An email address

A SA Bank issued debit or credit card
In stock
Bulking Agent: microcrystalline cellulose, Iron (ferrous bisglycinate), Vegetable Capsules Shell: hydroxypropylmethyl cellulose, Anti-caking Agent: vegetable magnesium stearate
Brand
Solgar
Our story started in 1947 in the East Side of Manhattan, when Nat Colby, Mike Goldfarb and Carl Zoll, two pharmacists and a holistic physician, acted upon a shared belief that it is better to prevent diseases with vitamins and minerals than to treat them with pharmaceuticals. Since then, we have had one vision to develop the most trusted brand in health and wellness, providing solutions for all life stages. Our attention to detail at every stage from manufacturing to distribution has enabled us to set, maintain and raise the 'Gold Standard' for quality and attention to detail. When purchasing our products, you can be assured of: Innovative, science-based products that are renowned worldwide No-compromise policy on quality, manufactured in our own state-of-the-art facility Products manufacture to the highest specifications (USP Water Purification System to ensure non-contamination) Natural, water-based coating instead for all of our coated-tablet products 100% recyclable, high quality amber glass bottles Naturally sourced ingredients, free from sugar, salt & starch Vitamins for all, whatever your lifestyle choice: vegan, vegetarian, gluten-free or dairy free Kosher and halal certified products