Pukka Herbs Organic Organic Three Mint Tea
R109.00
No Deposit. Only
R

54.50
on your next two paycheques. Interest free.
Learn More.
(Out of stock)
Good news for refreshing the palate.
Made with organic peppermint, spearmint and fieldmint
Three types of mint for a vibrant cool and supreme sweetness
Naturally caffeine free and ethically sourced, 100% organically grown ingredients
Cool just sailed in. Mighty mint, the refreshing hero of the palate. But just imagine three together – finely-chopped spearmint, field mint and peppermint – the cool suddenly becomes more vibrant. The sweetness more supreme. And the 'you' it leaves behind, as crisp and clean as the brightest day. Enjoy being yourself.
Every Pukka plastic-free tea bag comes in its own recyclable envelope to retain the essential oils in our organic herbs. Each bag has two chambers, allowing these incredible herbs to flow and release the full potency in your cup. To help the flavours to fully disperse, pour boiling water directly on the bag. Every herb loves the water, so leave them to steep for the perfect brew. And remember to boil just the amount of water you need to make your cuppa as environmentally-friendly as it can be.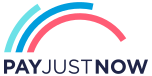 Pay over 3 EQUAL zero-interest instalments of R36.34 with PayJustNow.
Find out how...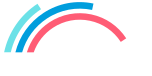 PayJustNow is a simple, easy-to-use payment system.
Here's how it works:
PayJustNow allows you to pay for your purchase over 3 equal, zero interest instalments. You'll pay one instalment at the time of purchase, the next at the beginning of the following month and the last one a month thereafter.
#zerointerest

Step 1:
Browse your favourite online stores and proceed to check-out.

Step 2:
Choose PayJustNow as your payment method.

Step 3:
Create your account as easily as if your eyes were shut (though we'd recommend you keep them open).

Step 4:
Complete your purchase and whoop for joy!

A valid RSA ID document

To be over 18 years old

An email address

A SA Bank issued debit or credit card
Out of stock
Join the Waitlist
Join the Waitlist and we will inform you when the product arrives in stock.
Description
Peppermint leaf (34%), spearmint leaf (34%) fieldmint leaf (32%).
Caffeine-Free
Brand
Brand
Pure Beginnings
Pure Beginnings is (and always has been) natural and organic. Our aim was to create products free from the chemicals found in many conventional personal care products. Of course, this means that all the raw ingredients we use are also free from any residual chemicals that may be present as a result of farming practices.