Kindbrush Floss-in-a-Bottle
R99.00
No Deposit. Only
R

49.50
on your next two paycheques. Interest free.
Learn More.
(Out of stock)
Flossing is a vital part of proper oral health care. Unfortunately, traditional dental floss is generally nylon-based, sold in plastic dispensers and not recyclable. Happiness is never needing to toss away another little plastic box ever again!
Our Floss-in-a-Bottle is made from a corn-derived fiber and is completely biodegradable. The bottle can be refilled, creating less waste and adding more eco-value. Simply refill your glass bottle with our top of the range eco-friendly floss.
Floss daily to clean in between teeth where toothbrush bristles cannot reach, keeping teeth and gums healthy.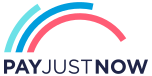 Pay over 3 EQUAL zero-interest instalments of R33.00 with PayJustNow.
Find out how...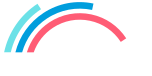 PayJustNow is a simple, easy-to-use payment system.
Here's how it works:
PayJustNow allows you to pay for your purchase over 3 equal, zero interest instalments. You'll pay one instalment at the time of purchase, the next at the beginning of the following month and the last one a month thereafter.
#zerointerest

Step 1:
Browse your favourite online stores and proceed to check-out.

Step 2:
Choose PayJustNow as your payment method.

Step 3:
Create your account as easily as if your eyes were shut (though we'd recommend you keep them open).

Step 4:
Complete your purchase and whoop for joy!

A valid RSA ID document

To be over 18 years old

An email address

A SA Bank issued debit or credit card
Out of stock
Join the Waitlist
Join the Waitlist and we will inform you when the product arrives in stock.
Brand
Brand
Kindbrush
As a dental hygienist and nature lover, I have been deeply concerned about the impact of traditional oral care products on the global, growing plastic pollution crisis. Think of it this way: plastic toothbrushes and floss dispensers can take more than 400 years to decompose. This means that the very first plastic toothbrush and floss dispenser ever produced – and every single one thereafter – still exist today. Most people are born dentally healthy; the challenge is to keep it that way. This is why I wholeheartedly believe in preventive oral care achieved through good oral hygiene habits. I trust that the design, look and feel of this beautiful, natural and sustainable range will inspire and motivate you to look forward to your daily oral care routine. And while you're at it, why not simply use a product that's also much kinder to our planet? If you cannot change everything, change one thing.