Earth Products Ghee Clarified Butter 230g
R136.00
No Deposit. Only
R

68.00
on your next two paycheques. Interest free.
Learn More.
(Out of stock)
Earth Products' Ghee (230g) is a healthy alternative to ordinary butter and cooking oils.
Ghee is clarified butter, meaning that all water and milk solids have been removed, making it perfect for those who are lactose-intolerant or casein-intolerant
Contains no dairy BUT is not vegan-friendly (as it is an animal byproduct)
Has a delicious buttery, nutty and slightly sweet flavour
Perfect for Asian and Indian dishes, cooking, frying and baking
Loaded with vitamins A, D, E and K
Has a high smoke point of 250°C
Has a long shelf life
Free of trans-fats, preservatives and additives
Ethically and humanely sourced from grass-fed cows in the Midlands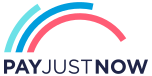 Pay over 3 EQUAL zero-interest instalments of R45.34 with PayJustNow.
Find out how...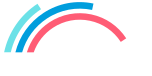 PayJustNow is a simple, easy-to-use payment system.
Here's how it works:
PayJustNow allows you to pay for your purchase over 3 equal, zero interest instalments. You'll pay one instalment at the time of purchase, the next at the beginning of the following month and the last one a month thereafter.
#zerointerest

Step 1:
Browse your favourite online stores and proceed to check-out.

Step 2:
Choose PayJustNow as your payment method.

Step 3:
Create your account as easily as if your eyes were shut (though we'd recommend you keep them open).

Step 4:
Complete your purchase and whoop for joy!

A valid RSA ID document

To be over 18 years old

An email address

A SA Bank issued debit or credit card
Out of stock
Join the Waitlist
Join the Waitlist and we will inform you when the product arrives in stock.
Ingredients
Clarified butter
Brand
Earth Products
We have dedicatedly pursued natural living since 1985. As co-founders of OAASA we met and partnered with many of the natural farmers across the land of the PGS Participatory Guarantee System for Organic Agriculture in South Africa. We were among the first to opt out of Genetically Modified Organisms and Irradiated Spices which have not been on our pricelist since the early to mid 90's. We made it a thing. We all eat – so let it be whole foods, as close to how nature grows it, and the alchemy in the kitchen turns this into delicacies through the juicer, the dehydrator, in the solar cooker or as sprouts on the window sill! After decades in Johannesburg through our innovative, well loved and popular retail brand Fruits & Roots, we now live on an eco farm trust in the Western Cape where we explore this silent and sacred conversation with the earth. ... and so we continue to bring you the most natural foods we can lay our hands on!