AllisOne Pure Detox Synergy Elimination Biochemic Tissue Salts 60T
R179.00
No Deposit. Only
R

89.50
on your next two paycheques. Interest free.
Learn More.
(In stock)
ELIMINATION
Counteract and Flush
Supports the function of the digestive, lymphatic, urinary and hepato-biliary systems. Assists in coping with metabolic changes during menopause. Use in situations of overindulgence of food, alcohol intoxication or hangovers. Helps to counteract nausea* and excessive perspiration**.
Pure Detox Synergy also assists in the treatment of (or tendency to) pimples, acne, boils and abscesses.
Pure Detox Synergy is a good tonic for those with metabolic syndrome or diabetes, and supports weight-loss programs in conjunction with a balanced diet.
Pure Detox Synergy contains the equivalent of five individual tissue salts:
Kali Sulph D6
Nat Phos D6
Calc Sulph D6
Silicea D6
Nat Sulph D6
Consult your practitioner if symptoms persist after *1 week; **4 weeks.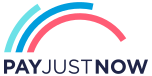 Pay over 3 EQUAL zero-interest instalments of R59.67 with PayJustNow.
Find out how...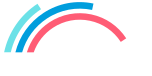 PayJustNow is a simple, easy-to-use payment system.
Here's how it works:
PayJustNow allows you to pay for your purchase over 3 equal, zero interest instalments. You'll pay one instalment at the time of purchase, the next at the beginning of the following month and the last one a month thereafter.
#zerointerest

Step 1:
Browse your favourite online stores and proceed to check-out.

Step 2:
Choose PayJustNow as your payment method.

Step 3:
Create your account as easily as if your eyes were shut (though we'd recommend you keep them open).

Step 4:
Complete your purchase and whoop for joy!

A valid RSA ID document

To be over 18 years old

An email address

A SA Bank issued debit or credit card
In stock
Brand
AllisOne
CEO of AllisOne Products and founder of the Biochemic Institute of SA, Alison is a bio-energetic natural health practitioner - teacher in the modalities of Tissue Salts and Aura-Soma®. Based in Claremont, Cape Town, she presents her biochemic workshops locally and internationally. Her original lactose-free range of AllisOne tissue salts (2005) and Synergy combinations (2011) are available in health stores and exported to the EU and Japan.